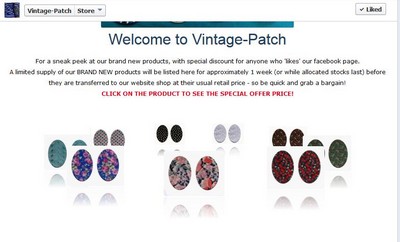 We're trialling a new Deal of the Week Facebook Store for our facebook fans to use, which will give them access to our very latest new products at a discounted price for 1 week only before they are uploaded to our main website shop.
Please note, this is not in any way a replacement for our usual web store here on this site, just an additional bonus store. If the format is successful we'll also be using it for occasional flash sales and other promotional events, so there's never been a better time to add us to your social media circle.
Why not take a look at the Store, and grab a bargain but hurry, design quantities and time listed is strictly limited.