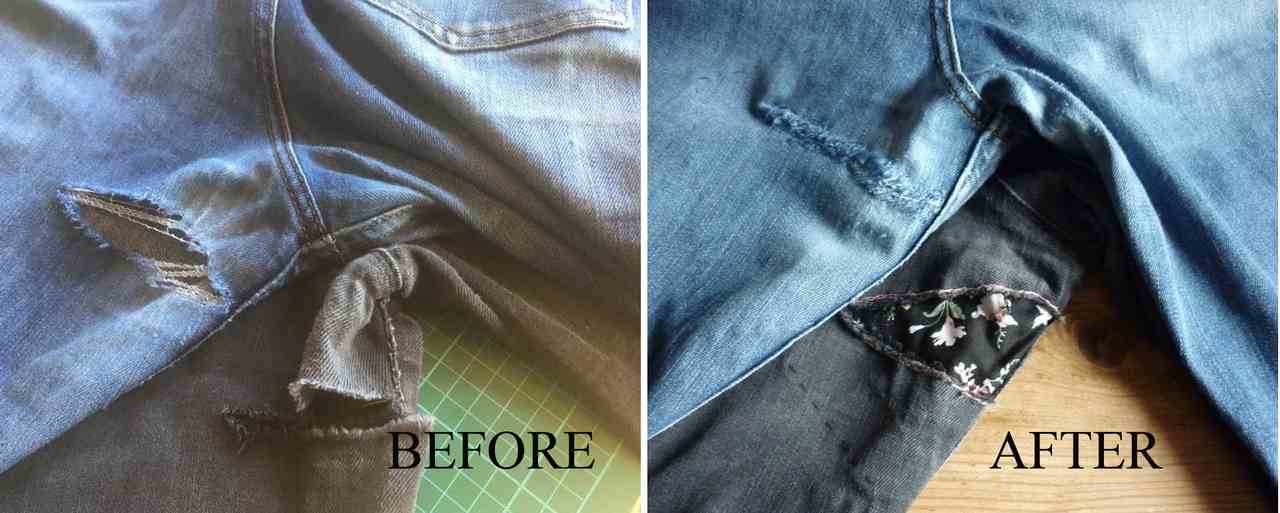 Ooops, that's torn it!
My jeans always rip here first…. and judging by your comments on our facebook page @vintagepatchstyle, I'm not alone!  Jeans fabric gets thin and fragile after many wears and it's not helped when we prefer to wear our jeans skintight!
I don't find this the easiest area to repair.  Stitching alone is likely to give way when denim which has thinned by friction is stressed.  I could of course stabilise the area with fabric on the inside or outside, but pinning this into position over seams without it wrinkling and pulling is tricky and result in puckers and possible discomfort when wearing the final result.  This is where Vintage-Patch iron on jeans repair patches come into their own as I can easily iron them into position ready for further stitching if desired.
Continue reading Fix that embarrassing hole in your denim jeans with iron on jeans repair patches by Vintage-Patch