Description
Faded Distressed Blue Denim, 100% Cotton.
As these patches are made from reclaimed fabric, the shade may vary from pack to pack
Quantity:  Single Pack
Our JEANS REPAIR Undercover Patches have been designed for when you want to repair a hole in fabric from underneath.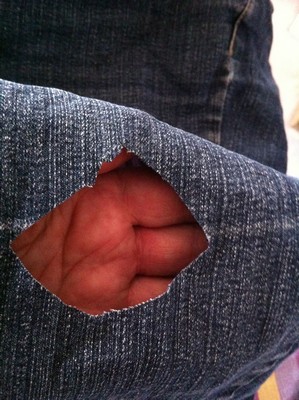 Easy to apply: Simply iron on to secure, and over stitch by hand or machine to give a permanent fix.  *Sewing may not be required on some fabrics – please see our Patch Tutorials or instructions in the pack for further information.

Our unique patches and motifs are handmade from a variety of  vintage inspired (new), authentic vintage or reclaimed contemporary fabrics.
Size Guide:
SMALL suitable for max 3cm diameter tear (total width 6.5cm)
MEDIUM suitable for max 6.5cm tear (total width 10.5cm)
LARGE suitable for max 10.5cm tear (total width 15cm)